Designed for industrial laser marking environments
Lanmark Control's laser marking control boards work seamlessly with our completely revised WinLase 6.0 laser marking software – offering OEMs, integrators and job shops high-performance and accuracy to suit any need or budget.
A smart controller that eliminates the need for a local PC, the LEC-3.1 delivers simplified management of multiple laser marking systems.
Designed for demanding high-speed automation environments, the LEC-2 "smart" board delivers stand-alone capabilities with real-time vector and laser control.
Ideal for companies that need a basic laser marking solution, the LANCoder features the LAN-2's stand-alone capabilities with a customizable remote API.
Streaming Mode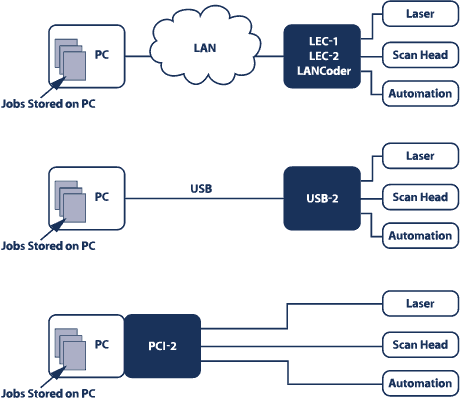 Stand-Alone Mode