Eliminate PCs on the factory floor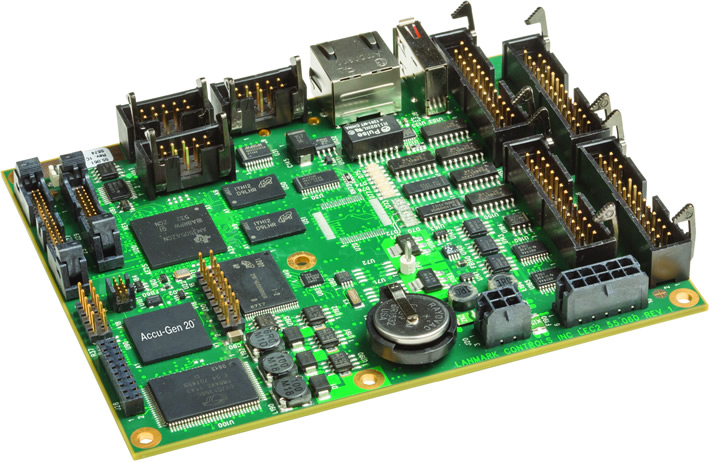 Designed for high-speed manufacturing environments that require dynamic laser marking capabilities, the LEC-2 is the only product of its type to deliver true stand-alone capabilities.
A "smart" control board, the LEC-2 enables execution of jobs remotely over the network (streaming mode) or via direct communication with the board in stand-alone mode. Easily store jobs on the board, which comes with 600 MHz of processing power and 512 megabytes of storage (up to 4 GB optional).
The LEC-2 seamlessly integrates with WinLase 6 software for powerful laser marking capabilities.
Key Benefits
Unsurpassed field marking accuracy. New 20-bit architecture and proprietary Accu-Gen20TM marking engine deliver real-time processing of vector and laser control
Highest performance. With 600 MHz of processing power, no other FPGA-based scan controller board comes close
Full stand-alone capabilities. Designed for smart factory environments, the LEC-2 eliminates the need for PCs on the factory floor
Hardware Highlights
10/100 Ethernet-based controller
Accu-Gen 20TM 20-bit architecture
FPGA/SoC (System-on-a-Chip) for on-board real-time processing of vectors and laser control
512 MB on-board FLASH storage for local jobs
Complete independent control over all laser output signals